How to Wear Makeup for Royal Blue Dress
Favorite
A trendy royal blue dress is suitable for casual to formal events like cocktail or prom nights. The color matches all skin tones. A nicely-executed makeup enhances its look to greater extents. You have to be ultra-cautious in picking the makeup facets with a royal blue dress. Avoid getting too cheesy or too low. Let us guide you about makeup for royal blue dress.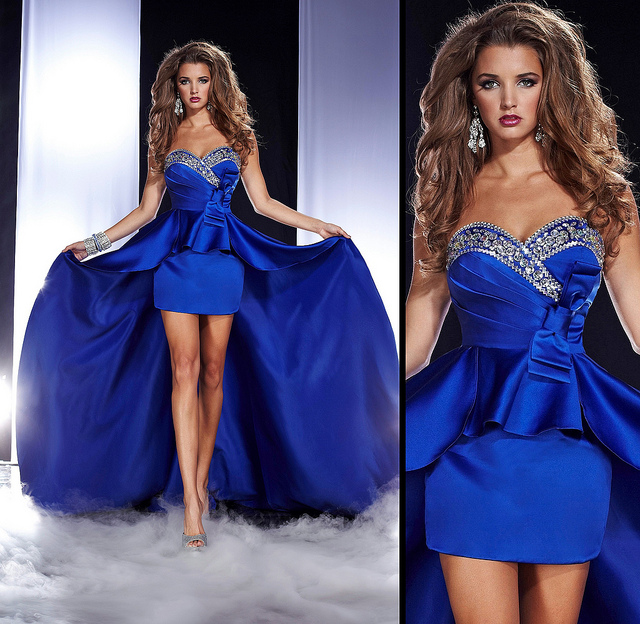 Makeup for Royal Blue Dress
No matter what color makeup you choose for your royal blue dress, you must know that either your eyes or your lips can be the focal point of your face, not both at the same time. Picking the right foundation, closest to your natural skin tone is quite significant, as each girl has a different skin tone.
Lipsticks to Go with Royal Blue Dress
You have all the freedom to pick the lipstick color that matches best with your complexion. If the dress is boldly colored, it does not mean that you can't have bold lips. Just don't have bold lipstick and eye makeup at the same time. Try to create a more balanced look. Let's take a look at what lipstick colors go well with various skin tones.
Red crimson lips look glamourous with soft metallic eyes particularly with porcelain skin tone.

Coral lipsticks are suitable for all skin tones, preferably in daytime.

Girls with dusky skin tones should try peachy red lipstick.

For fair to medium skin tone, royal red and fuchsia lipsticks are suitable.

Velvety pink lipstick is perfect for makeup for royal blue dress for evening events (do not forget a royal blue nail polish and bright pink clutch in other accessories).

For olive to almonds skin tones, pale pink lipstick is the right choice.
Makeup for Cheeks
With a royal blue dress, never try to highlight your cheeks. Wishing for an elegantly soothing look, apply the softer tones of pink. And for a warmer feel, a plum colored blush is the best option. Lastly, a matte bronzer also goes great with a royal blue dress. For evening, give yourself a glamourized look with a shimmer bronzer.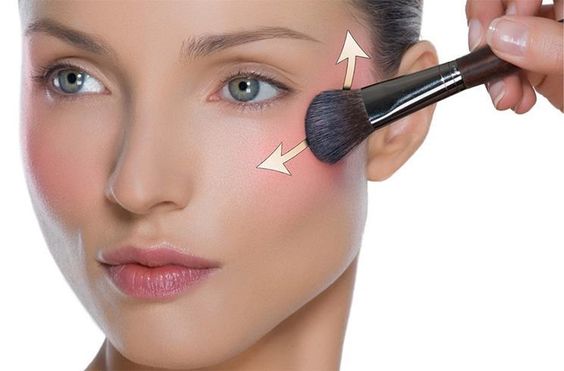 Eyeshadows for Royal Blue Dress
If you intend to play up your eyes as the focal point, do not opt for dramatically done lips with them. Eye makeup techniques like metallic, wing tips smoky eyes, cat eyes and glitzy eyes, all are suitable for royal blue dress.
Pink or Brown Eye Shadow
Using shades of pink and brown on eyes is suitable for all skin tones. These are neutral shades, best for daytime. You can apply these even for prom nights, with a small application of golden glitter, to get a jazzed up feel.
Blue Eye Shadow
Using blue eye shadow as makeup for royal blue dress would highlight your eyes (lips must be nude). Blue on eyes is quite tricky and should only be tried by bolder girls who have the courage to carry it. It is most recommended for the girls having medium to fair skin tone. It can be accented with different other hues (if they are a part of royal blue outfit), silver glitter on the center of lids, or with black in the smoky style eyes. A blue eyeliner with neutral and undertones of blue shades, also compliment the outfit. The blue eye make should be preferred for evening parties.
Other Fashion Accessories!
Fashion accessories are equally important as makeup for royal blue dress. Here are some basic points to be followed for choosing the right fashion accessories.
Earrings and Bracelets with Royal Blue Dress
For earnings, silver, golden, metallic, pink, turquoise, white pearls and coral are some of the best colors. You can wear any size of earrings with loose hair. But for a tightly tied updo, bigger sized earrings look flattering. (If you are wearing a big-sized necklace, earrings should be smaller and vice versa). Bracelets look cool especially with sleeveless dress and can be matched with necklace or earrings.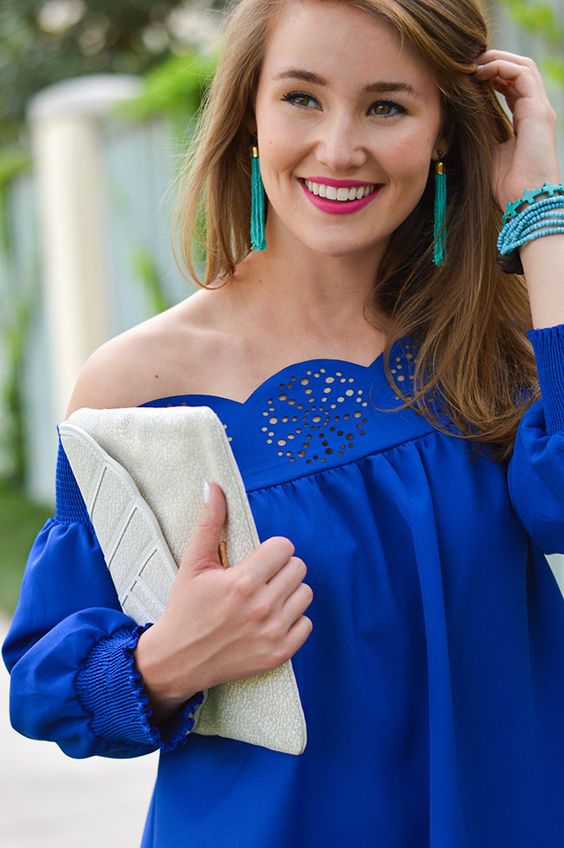 Necklaces
Necklace look fab, especially with a strapless dress. Necklace of blue stones combined with many other hues or silver, golden and metallic necklaces (for evening), white pearls, etc. are some of the best options (no need to wear a necklace with an intricately designed neckline dress).

Clutches
With a royal blue dress, hold a clutch of some bright or contrasting color. For a subtler look, a royal blue clutch is the right option.