Flower Girl Dress Patterns: Where to Look
Favorite
Flower girl is an important role for a wedding, and it is crucial to find a perfect dress for our little angel. You can find tons of cute dresses out there, and if you decide to DIY a dress for your little girl. Get a flower girl dress pattern could be very helpful. If you are wondering where to find the best flower girl dress patterns, read on.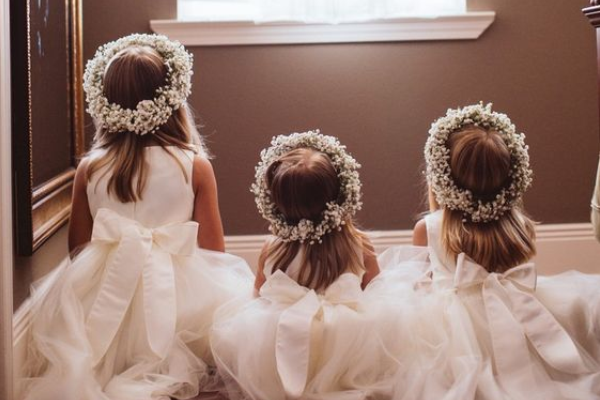 How to Choose Flower Girl Dress Patterns
If you DIY the dress and you are not a professional seamstress, then you'd better choose simple patterns that are without too many details, otherwise you may get in trouble.
Choose patterns like these dresses: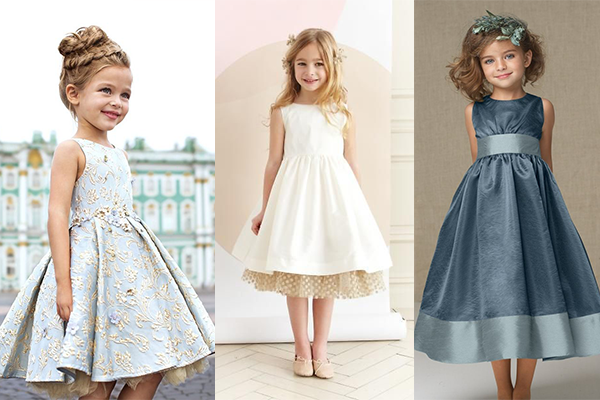 Where to Find Flower Girl Dress Patterns
​You can probably find flower girl dress patterns in sewing stores, or fabric stores. However if you are looking for patterns online, here are some good ideas.
​EBAY
On Ebay you can find some really cute flower girl dress patterns. Look at these three we selected. The first one on the left has some details that only people with sewing experience are able to execute, like this flower and ruffle detail. The second one in the middle is really sweet and cute with these trimmings; this is a very simple pattern and should be easy to sew. The last one is the easiest one, you can choose a pretty print fabric.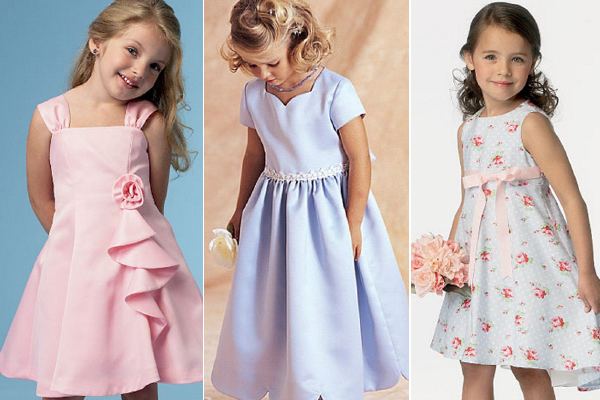 YOUTUBE
You can find almost everything on Youtube, so for sure you can find flower girl dress patterns in the videos which have step by step guide on how to sew the dresses.